Car Sales and Car Service With a Personal Touch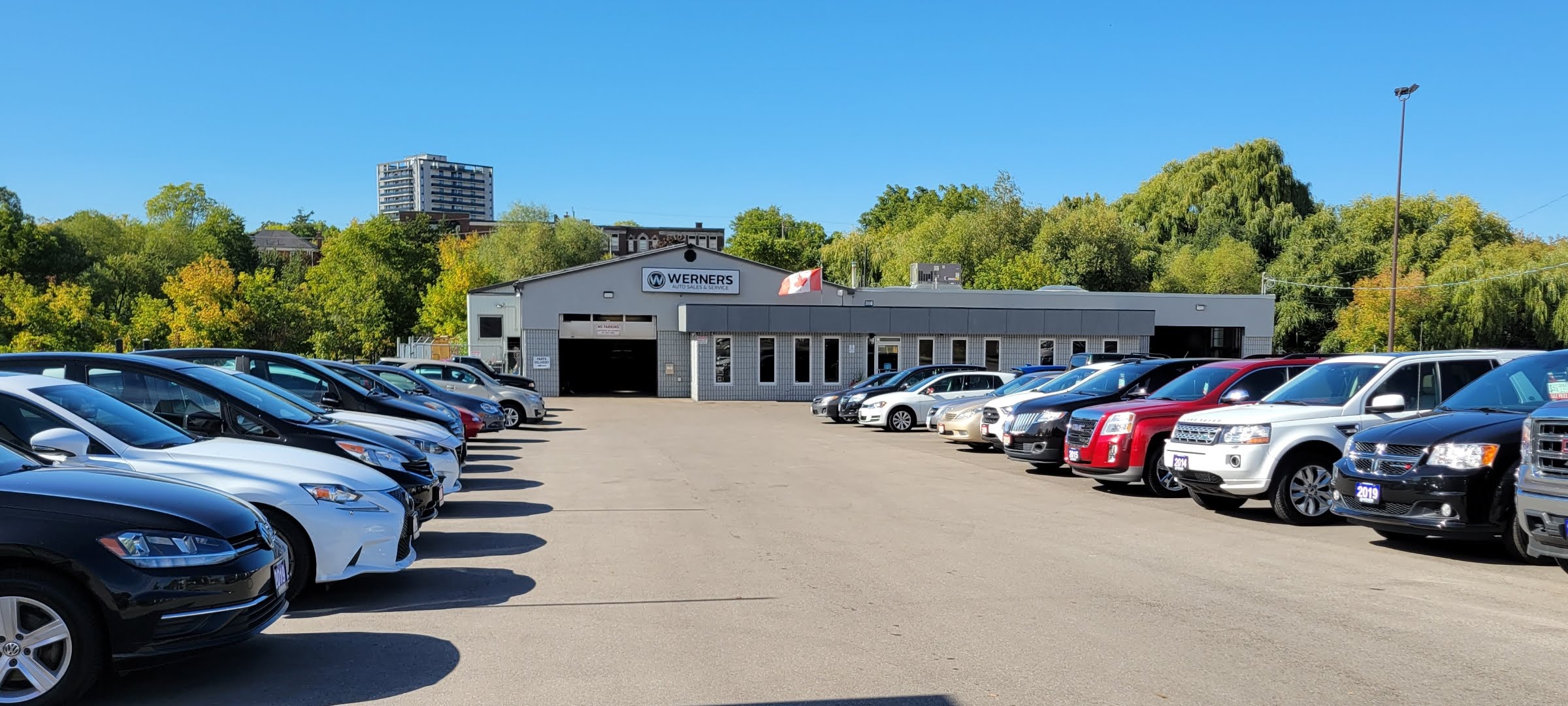 "Treat others the way you would like to be treated". It's not only a business motto at Werner's Auto Sales & Service, but also a personal belief of owner Werner Weinhardt. It's part of the reason why he has run a successful Christian business for more than 40 years. Along with a eight-bay garage for auto repairs, Werner's Auto also sells quality used cars.
Ben, Werner's son, has now assumed responsibility for the day-to-day operation of the business. A full-time staff of ten employees, including six licensed technicians, who have more than 100 years of automotive experience are there to take care of all your automotive needs. At Werner's Auto the team provides repairs and maintenance services to most makes and models. Werner's Auto is best known for specializing in Volkswagens. "I started off in 1975 with Volkswagens and it has been our specialty ever since." Werner's automotive background dates back to Preston High School and after completing his apprenticeship in Kitchener he had the unique opportunity to work in Germany honing his VW skills.
Upon his return he found himself in a position of opening up his own shop. In 1980, in a Sunoco station on Grand Avenue South, Cambridge, Werner started to service the Cambridge community. In 1983, after searching in the downtown Galt area he found property on Shade Street next to the Galt Arena. After erecting the initial building of 2500 sq. ft. he then expanded the building in 1986 and again in 2009 to its current size of 8000 square feet to better service his growing list of clientele.
Through the years improvements have continually been made to make Werner's Auto what it is today, a professional, modern facility well equipped to meet all of your automotive needs. From the moment you enter the reception area you will notice a difference. Prompt, friendly service in a relaxing atmosphere as well as a waiting area where you will find Christian-based reading material. "I care just as much about my customer's personal and family life as I do about their cars, and so I want to make this helpful information available to them." Werner believes that the success he has enjoyed in his business is based on three things: God's blessing, hard work and a great dedicated staff.
Word of mouth advertising continues to be the most effective way that Werner's continues to grow. "Our customers know that whether they are in need of regular vehicle maintenance, a vehicle repair, or looking to buy a quality used vehicle, we are going to be here for them."